Energy

Energy Sticks - Orange

Through a unique and proprietary blend of natural energy boosters, IDLife's Energy is a 20 calorie nutritional supplement that provides up to six hours of sustained energy without the jitters, over-stimulation, or crash experienced with other energy products to help you get your day started right, provide a quick pick-me-up during a slow afternoon at the office, help you push through a tough training session, and support a balanced diet.
15 sticks per bag

Choose from Fruit Punch, Orange or Mixed Berry Flavor!

Read More

Read Less

View Details

Hide Details

Ships Monthly or Quarterly

Save up to 20% on all orders for $19.95/yr.
Free Shipping
on orders over $150.
30-day Money Back Guarantee
Directions
Add one stick pack of IDLife Energy to 12-16 ounces of water or beverage of your choice. Shake well and enjoy! Do not exceed 3 servings per day.
Benefits
Vegan & Vegetarian Friendly
No Artificial Flavors or Sweeteners
View Supplement Facts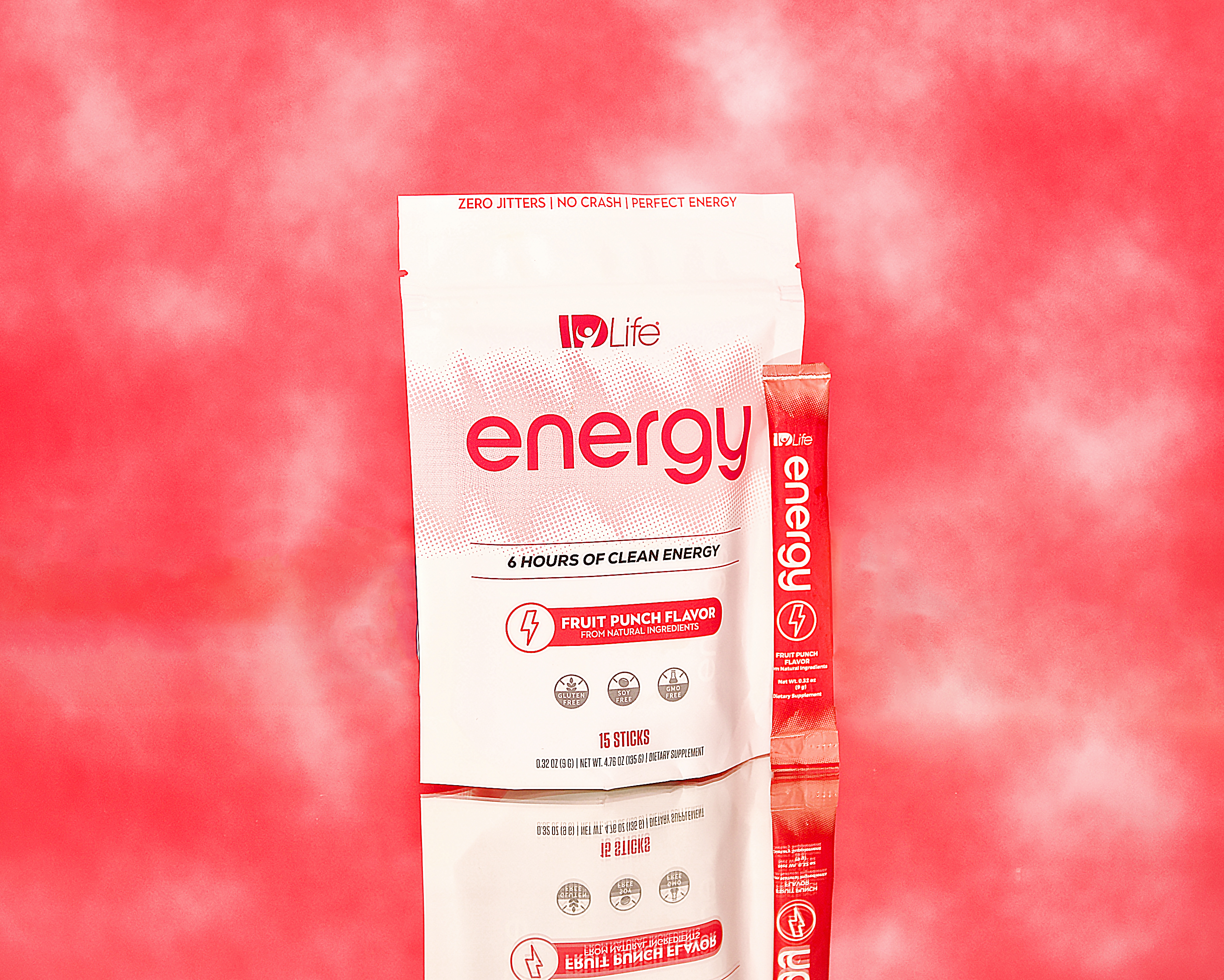 Frequently Asked Questions
How do these ingredients work together?
IDLife uses the tri-phasic approach for energy:
Phase 1 (Short Term): Rapid onset of energy, concentration, appetite suppression, alertness, motivation, and enhanced metabolism.*
Phase 2 (Mid Term): Sustained energy, increased focus, metabolism, cognitive function performance, and feelings of well being.*
Phase 3 (Long Term): Fatigue protection, no jitters or crash, appetite suppression, elevated mood, and helps reduce fluid retention.*
Isn't caffeine bad for you?
Caffeine is a natural substance that, taken in the right quantities, is not bad for you and actually has positive benefits.
Will the Energy products make me feel jittery?
When taken in the right doses they should not make you feel jittery.
What are the natural flavors in IDLife Energy?
Mixed Berry natural flavors include strawberry fruit, blackberry fruit, raspberry juice, and blueberry juice powders.
I have heart problems. Can I take this product?
Consumers with heart conditions are recommended to avoid all energy products, not just those manufactured at IDLife. Please consult your physician.